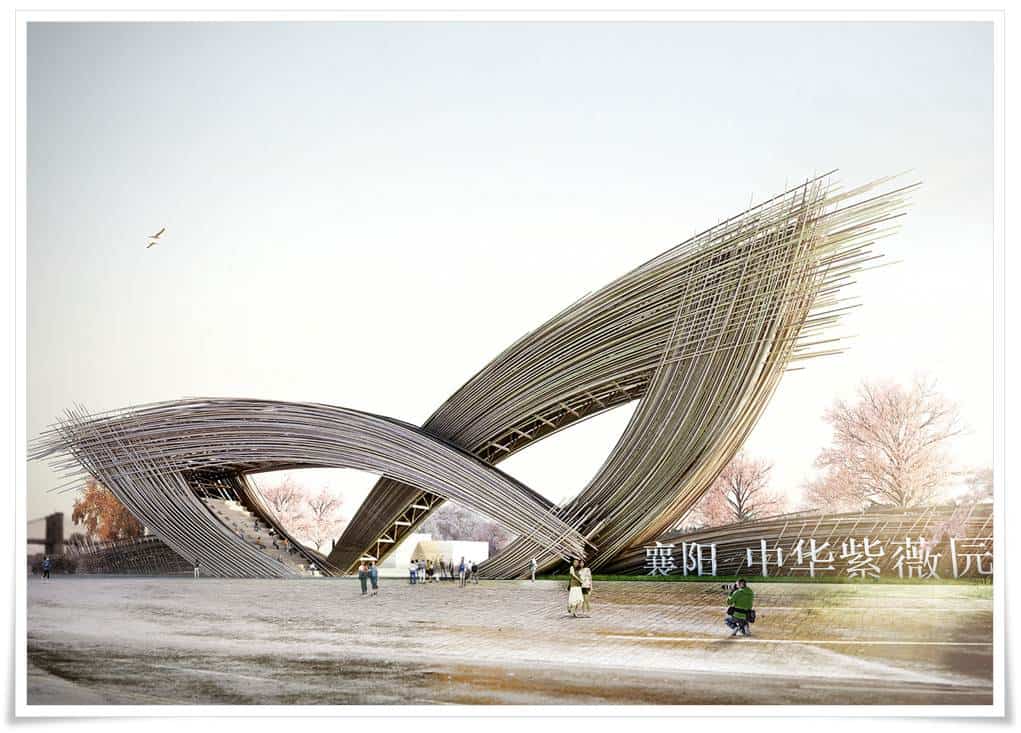 Prechteck, a Vienna designhouse has finalized their concept for the new landmark "blossom-gate'. The "blossom-gate" will be the entrance of the largest Chinese Flower Park in the City of Xiangyiang, China. The design tries to reinvent the gate as an architectural typology underlining the connecting characteristics of a former dividing element.
1) The gate as an architecture typology
As an architecture typology, the main function of a gate is a dividing one, separating the outside from the inside. On the other hand, a gate is also a connecting element which guides people to a certain point, where the outside and the inside get unified. The design is not about a tunnel which all people must pass thru, but as a space of gathering.
2) The "blossom-gate "for Xiangyang City
The Sprouting design was inspired by the shape of a flower and by the traditional Chinese Calligraphy. The frame is cover with hundreds of single poles to represent those of a brush strokes found in Chinese Calligraphy.
As a brush fades out at the end of each stroke, the gate also is defined by this beauty of a non-perfect, non-continuous line connecting the building to its heritage and to the tradition of Chinese calligraphy, which the city is famous for.