Look up on a beautiful summer day and you will see the vast nothingness of blue skies, scattered clouds strolling lazily carried by a calm wind, and a blazing dot – the Sun, without which we would wander in darkness.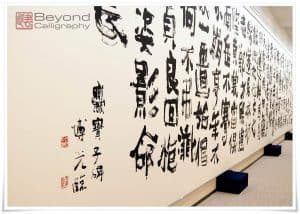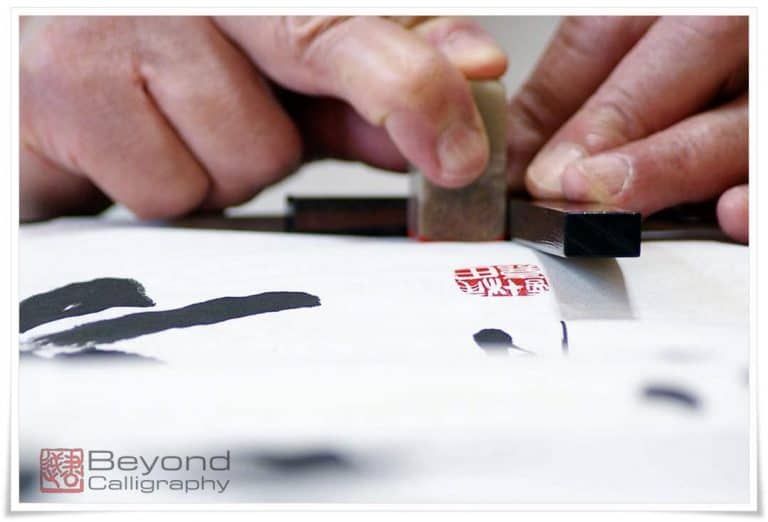 The Sun has a designated path, and it lights everything up from various angles throughout the day. Without it all effort of life on Earth would be in vain. The positioning of the seal changes the mood of the work, just as the bright light of the rising or warm and pastel-like light of the setting Sun alters the world's appearance, embracing it with its translucent arms.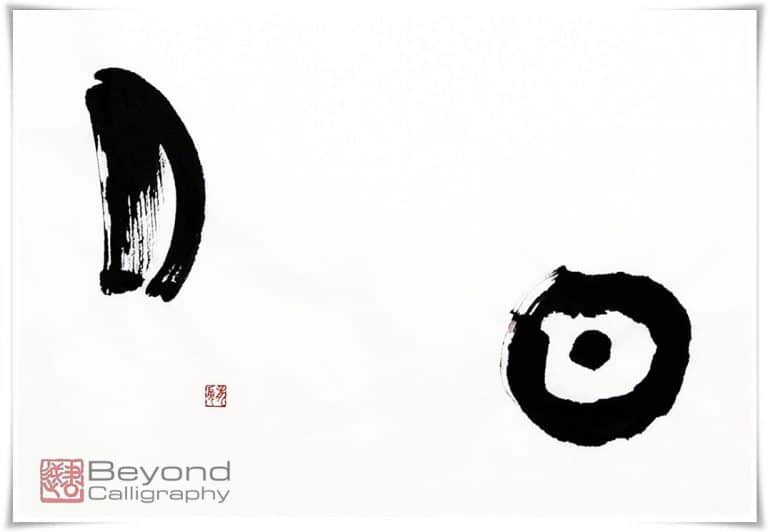 Seeing an excellent calligraphy work, my teacher will often say: "印まで作品でしょう!" (いんまでさくひんでしょう, in made sakuhin deshō), which means that it is "a (magnificent) calligraphy work right up to (the last touch, which is) the calligraphy seal.
Writing all of the characters in accordance with the ancient principles of calligraphy is but the beginning, the work does not end until the signature is written and the seal or seals are placed. While writing, you need to consider your signature placement and when signing, you have to remember about the placement of your seals. Forcing them to fit will not enhance the work. By comparison, seals are meant to compliment the work, not dominate it.
During calligraphy exhibitions, I often stand a few metres from a displayed work, cover the seal with one hand (holding my hand in the air), close one eye, and look just at the monochromatic reality to see whether or not the seal is covering mistakes or shortcomings. A good seal, when well-placed, can "save your" work. On the other hand, a badly placed seal, or a poorly carved one, can ruin a fantastic work.
I have noticed that for exhibition purposes, some students ask their teacher to press the seal for them. This is the worst thing a student can do, for without pressing it yourself, you will never learn how to do it. I press my seals on each work (or almost all) that I submit to my teacher for review. All together, the total is approximately 600 seals being pressed a month. I spend about 5-10 hours a month on seal pressing, depending upon how much time I have for writing.